Welcome to the beautiful Beach Cottage Resorts, located on the crystal clear shores of the Gulf of Mexico. This exquisite oceanfront condo is just fabulous! The owners of this property have taken great care to make every area of this vacation home outstanding. Between its dramatic location fronting Indian Shores, the wonderful tropical furnishings, and magnificent ocean views, you'll see why this condominium is in such demand.
Located between St. Petersburg and Clearwater, this luxurious condo offers everything you need to have a truly remarkable experience. Positioned on the top level of the beautiful Beach Cottage Resorts, this condo features 2 bedrooms with kingsized beds, 2 full baths, a fully equipped kitchen, dining room, living room, 2 HDTVs, WIFI, DVD Players, and air conditioning. There is also a washer/dryer, private phone, extra linen, barbecue grill, and of course, a balcony overlooking the beach and ocean.
As part of a resort, you're also provided with a large sun deck featuring a heated pool and spa, and outdoor dining and grilling. The private beach to this resort is only a footstep away, and the location provides plenty of restaurants and attractions for all of your entertainment desires. With incredible views and luxurious living accomadations, it's no wonder why some of our guests have said this vacation spot is the closest thing to heaven!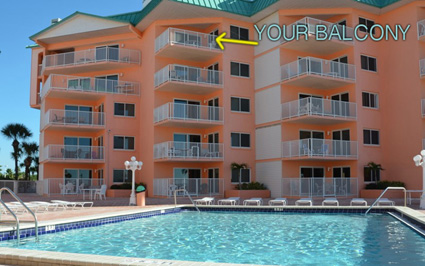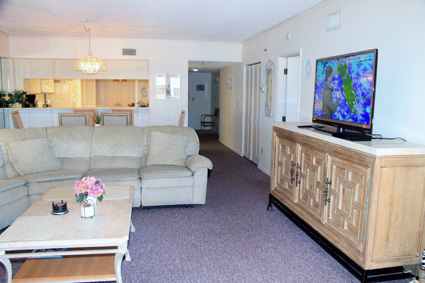 To check availability and rate information, please contact Martin by phone or email. Our vacation rental condo is located in Indian Shores and is available for rent by the week or month.
If you're looking for a low budget vacation rental, you're on the wrong website. Our condo is a spacious upscale unit with high quality furnishings and is located at one of the nicest complexes in the area!